In June, new home sales reached an 8 year peak and represented a staggering 10% increase over June of 2015. While the recovery effort following the 2008 housing collapse took longer than anticipated, it looks as though housing is finally showing its impressive potential.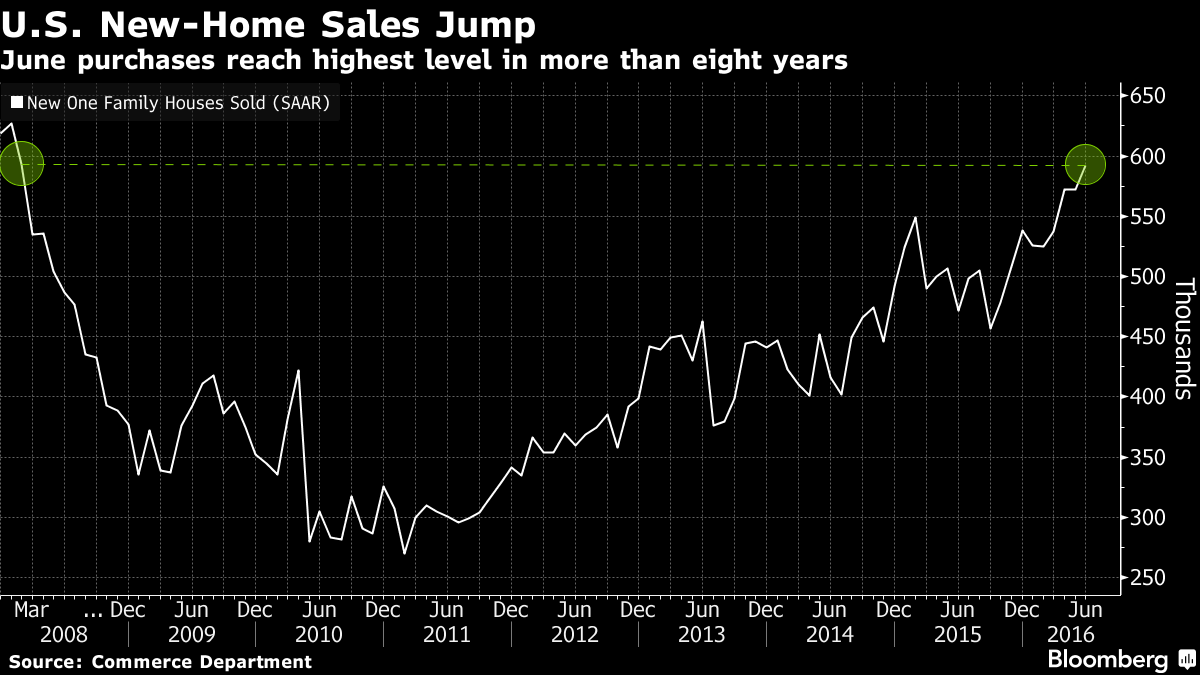 Easy to see the sudden recession and the slow but steady recovery
Even more good news was released when moderate home price appreciation was recorded, and that appreciation is currently being forecasted well into the future. This means there remains an incentive to continue building new homes and an incentive to continue buying new homes.
Numerous factors are responsible for housing's strong comeback. Low interest rates are lessening the cost of buying a home, consumer confidence is high (two percentage points higher than predicted, at that. This is largely due to good employment statistics and in smaller part due to low commodity prices such as gasoline) so people are willing to spend, and homebuilders are optimistic about the success of future prospects so new home starts keep increasing.
If anything, the factors restraining the growth of new homebuilding remain a lack of skilled labor and space constraints. Most builders are adamant that skilled labor shortages are limiting their ability to build (a complaint that's likely a combination of frustration at having to pay wages higher than the very low ones they're accustomed to paying, and some truth as many workers left the labor force following the recession), and that finding land to build on is increasingly difficult. These two factors have led to a supply of new homes that is currently 20% below average.
In all, new homebuilding trends look very good. People want to buy homes, and builders feel comfortable building homes. While it may be a little more diffiuclt than before to build, there is more incentive to do so than in years past.