We just reached a deal to provide our
DoorGuard
temporary door protection and
RamBoard
floor protection to Andersen Construction's new Heartline residential project in downtown Portland, Oregon. This project is a mixed-use residential tower with 218 high end apartment units. Situated in the Pearl District of downtown Portland, the location of these apartments is extremely desirable. A mix of concrete and structural steel frame glass curtain walls, Heartline is unique and bold in its architecture.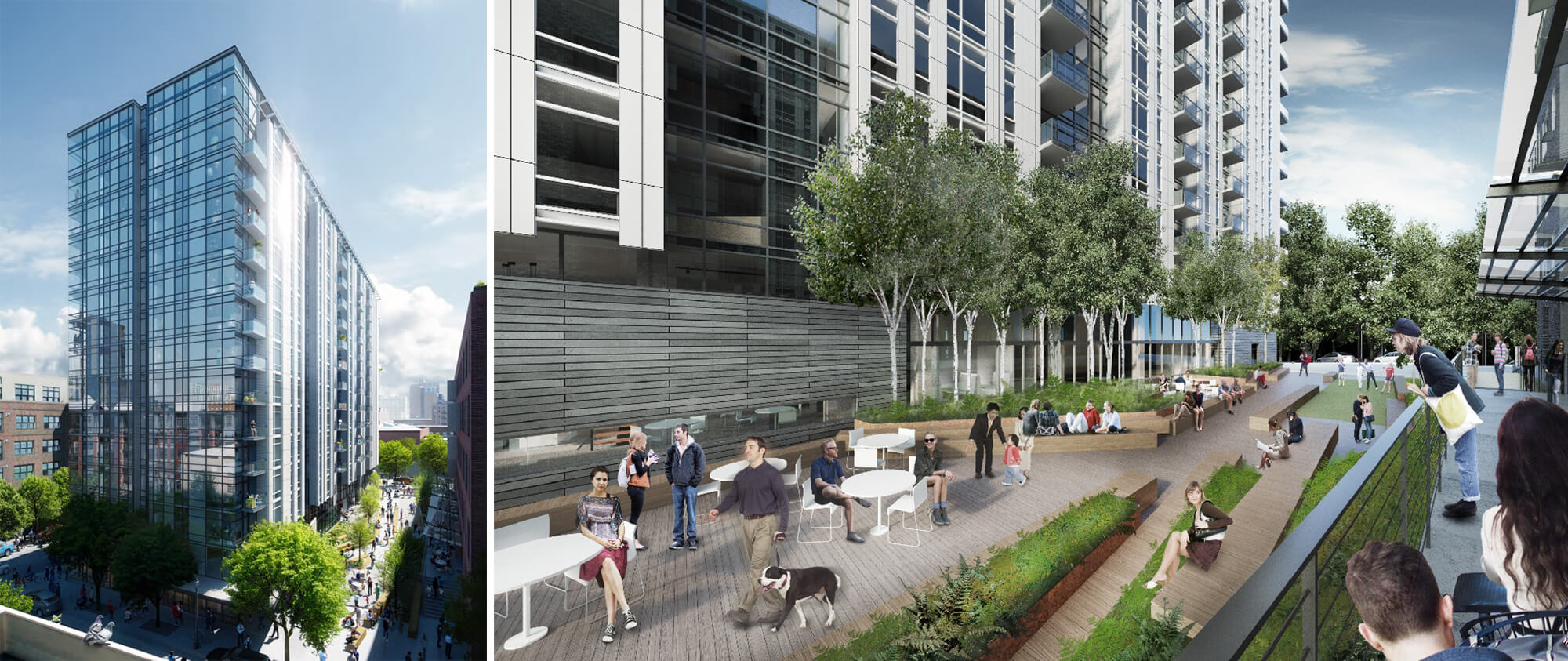 Andersen Construction has relied on our
DoorGuard
door protection for numerous projects in the past.
DoorGuard
is a temporary door protector made from reinforced fiber board.
DoorGuard
is novel in that it attaches to doors with two elastic bands, which serve to hold the protection in place while the door maintains functional use. We have also supplied
RamBoard
floor protection to a number of Andersen's Oregon projects.
We're proud to maintain this continued working relationship, and we look forward to providing local surface protection to Andersen Construction's projects moving forward. It's gratifying to see the ever-changing Portland skyline, and knowing that you played a part in a number of the new developments.
To learn more about
DoorGuard
,
RamBoard
, or any of our other finish surface protection products, visit our website
www.buildsitepro.com
or email us at 541-633-7793.